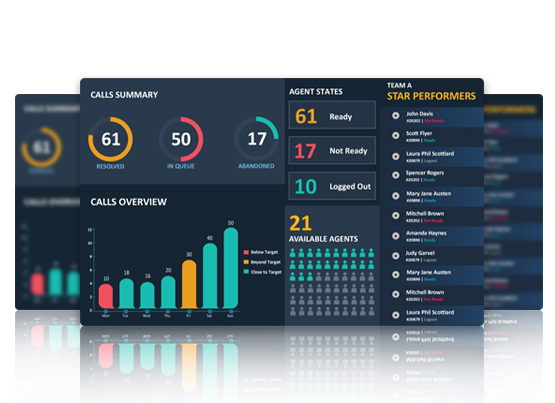 Team Leader Dashboard to Monitor Staff
Team Leader can download the call log details of each staffs individually in .Xlsx, CSV, Format and Audio Conversation of each staff inbound and outbound calls history upto 45 days.

Dedicated Team Leader panel to monitor and control all the dialler's and staff assigned to concern extension. Team Leader can review all the call recordings, call statistics of each staff and compare the previous day, week, and month of the every staff performance.

Team Leader can disable and enable the staff access. IP lock option is updated to ensure the unauthorised access from outside of your office any time Team Leader can modify the IP Lock and whitelist the IP address.